Staff
Nevada State Law requires that real estate agents engaged in Business Brokerage also obtain a Business Brokerage Permit in addition to their Real Estate License (NRS645.863-867).

Jack Novak has been a Business Broker in Las Vegas since 1996. Prior to co-founding LVCBS Inc., he was Corporate Broker at Wardley Business Specialists from June 2002 until Aug 2005.
Jack has extensive background in Business Management and Operations as President of a large mid-west electrical contracting company, President of a national electrical engineering firm and also President and CEO of an International Trade Association in the Marine industry. He has successfully facilitated both union and non-union bargaining agreements for contractors in the construction trades and has 8 years experience directing and managing commercial property facilities. He has also aided in the design and personally supervised the construction and installation of a top-secret communications system for the US Air Force, Pacific Fleet. Jack is chairman of the board and charter member of the Nevada Business Brokers Association since 2007.
Jack served as President of the Chamber of Commerce for a Twin Cities Chapter where he promoted the best interests of business at the White House in Washington DC under the Bush-Reagan administration.
Jack graduated Magna Cum Laude from the University of Minnesota with a B.A. in Business Communications and with a Minor in pre-Law.
Business Broker Permit Number: 1
---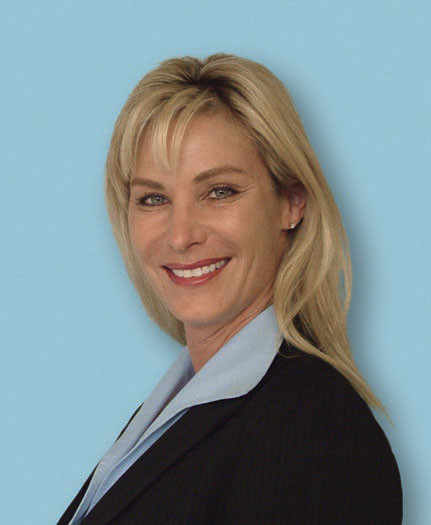 Having been a Nevada business broker since 1999, I have established a record of successful dealings and developed the expertise to help my clients' achieve their goals in the sale or purchase of a business.
Selling a business is a serious business. It means taking the time and having the know-how to preparing for the sale, determining the best probable selling price, making sure the confidentiality of your pending sale is not compromised to your employees, your vendors and your competitors.
While I am not alone in serving this field, the excellent service I provide differentiates me from other brokers. I operate with discretion and apply my expertise to ensuring that only quality listings and accurate information are accepted and offered to the business owners with whom I work.
I specialize in dealings involving taverns with liquor and gaming licenses, as well as businesses serving the tavern industry.
I have lived in Las Vegas for more than 13 years, and have developed a strong, long-term association with Las vegas Commercial and Business Sales. I hold a degree in nursing and I am the owner of JenSellsBiz radio show.
Contact me for more information about my services.
Business Broker Permit Number : 363
---

Brent Thompson has been a successful Realtor / Business Broker in the Las Vegas area since 1994. Brent has also owned and operated many successful businesses, 3 full Service Body & Paint Shops, a Limousine Company, and a Boat Manufacturing & Sales Company, to mention a few. Also, President and Owner of Image Boats, which has become an International Boat & Sales Marketing Company. Brent is a professional in Sports Bar and Restaurant Development with 21 years of buying, operating and selling successful business locations. He has achieved this through expertise in areas of: purchasing the location, hiring and training of personal, and marketing. Put all this Business Sales and Marketing experience to work for you and hire Brent Thompson to Purchase a Business or Sell your Business.
---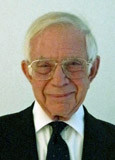 Jim graduated with an economics degree from the Wharton School at the University of Pennsylvania in Philadelphia, Pennsylvania, and a law degree from Columbia University in New York City.
Iowa, where Jim grew up, was a thriving manufacturing and agricultural hub. Using his educational background, Jim chose to return to Iowa and launch a business career. He was President and owner of an auto dealership. This combined several businesses under one roof. (1) New and used vehicle sales (2) Wholesale sales and purchase of used vehicles to keep an inventory for retail sales. (3) Vehicle mechanical repair business (4) Auto body repair business (5) Retail and wholesale auto parts business (6) Consumer finance business. (7) Credit life insurance business. (8) Vehicle leasing business
He later became President and CEO of a custom molded rubber goods manufacturing company where he added other experiences including quality control in manufacturing and union contract negotiations.
Since 2004, Jim has been a Business Broker, (Licensed in Nevada) His education and experience allows him to guide sellers and buyers towards successfully achieving their goals for the future. He never recommends a course of action that he would not have chosen himself while in business.
Contact Jim at (702) 353-9882 or jhandler@lvcbs.com to arrange a no obligation discussion of the valuable benefits that he and LVCBS can provide you in selling or buying a business.
---

Ms. Muller is a licensed business broker in California, who has been involved in the cannabis industry since 2017. Her company, Cannabis Business Brokers, Inc., brokers the sale of cannabis businesses, including dispensaries, manufacturers and culivators. She is a corporate attorney, and still has several pharmaceutical clients, but is not taking on new clients. She has served on the boards of public and private companies and has over 25 years experience working the investment banking and financial services industry.
Ms. Muller servered as the Chief Administrative Officer and General Counsel of Orange County based Epoch Networks, Inc., one of the first internet service providers. Prior to joining Epoch, Ms. Muller was a Managing Director with Lehman Brothers from 1988 to 1999. Prior to Lehman Brothers, Ms. Muller was an associate at the Wall Street law firm Cahill, Gordon & Reindel, where she worked on corporate finance and M&A transactions.
Ms. Muller graduated Fordham Law School, where she was a published member of the lay review. She graduated Hunter College of the City University of New York with a B.A. in Economics, summa cum laude. Ms. Muller is admitted to the California, Florida, Nevada, Wisconsin and New York bars.
---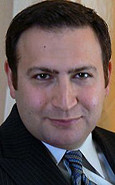 Careful, Thorough and Meticulous - While these may only be words to most, to Ali they define who he is and the level of service his clients have come to expect. An entrepreneur himself, Ali is a smart, aggressive, savvy businessman with over 15 years of sales and marketing experience to his credit. Ali has resided in Las Vegas since 1988 and has a home and business right here in town.
Buying or selling a business is one of the most crucial decisions a person can make - Ali understands that and knows what it takes to make that decision pay off. His professionalism and tenacity has earned him a well deserved reputation for putting the goals of his clients first - aggressively marketing and negotiating on their behalf in order to get the best possible results.
Ali graduated from University of Nevada Las Vegas in 1997 with a Biology degree and a minor in Chemistry before being hired by a large optical company here in Las Vegas. He then worked his way to upper management before acquiring his own business in 2005.
To navigate the complex decisions involved in today's market requires the guidance of a professional on your side. Ali is committed to service with an emphasis on accountability, reliability, timelines and enthusiasm. Ali provides his clients all the information necessary to help them make decisions throughout the changing market cycles. Ali is also a licensed real estate Broker/salesperson in the State of Nevada.
---
Ron Stevens

Ron has been involved in Business Brokerage for over twelve years, successfully closing over 50 transactions. He has owned and run several small businesses, including three Little Gym franchises and a salon/boutique, so he understands the process of selling a business from both the Buyer's and Seller's perspective.
Ron has an undergraduate degree from the University of Utah and an MBA from Seattle University. In addition, he has the Series 63, Uniform Securities Agent State Law designations. He is active in the community serving on the Board of Directors of the YMCA of Northern Utah, Rotary Club of Millcreek and past president of The Salt Lake Exchange Club.
---
William A. (Tony) Wright

William A. (Tony) Wright is an International Business Consultant, and also a leading Business Broker with LVCBS, residing in Las Vegas and working with both buyers and sellers in the State of Nevada. Educated in the UK, with a Degree in Electrical/Electronic Engineering (BSc. Hons) and a Masters' Degree in Business Administrations (MBA) from Nottingham University. Over a twenty year career Tony has held leadership positions at Managing Director/Director Levels of responsibility within both Privately Held ($250M) and Publicly Traded ($13Bn) Global organizations, living and working in Europe, Middle East, Asia Pacific and the Americas.
Since 2006, Tony has been engaged in Business Consulting, specializing in Sales and Marketing with International and Domestic Corporations in the Industrial Automation industry sector as well as investing, buying, operating and selling bars and restaurants. Leveraging a wealth of expertise acquired from a successful career in strategic management and his hands on experience at creating profitable businesses he utilizes his analytical and formidable negotiation skills to bring enterprise sellers and entrepreneurial buyers together, his goal being to minimize his clients risk and to maximize their ROI, always seeking a win-win result in every transaction.
Specializing in Technology, Manufacturing, Distribution, Retail, Clubs/Bars/Restaurants, Engineering, Wholesale, Commercial
Whether you are a Seller or a Buyer, the first step in the process is to seek professional advice.
Call (414) 803 0099 right away and set up your limited time only initial free business consultation.
---
Joseph Boylan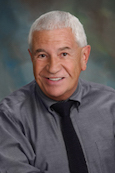 I'm a business broker in the Las Vegas area with a love for helping others buy and sell businesses. With decades of business experience in the Las Vegas market, I have developed a deep knowledge of the area and what best practices are for business success here. My background includes stints in commercial insurance, remodeling, and a term on the Citizens Advisory Board for the United States Department of Energy. I'm also a veteran of the United States Marine Corps. I don't give up until I can be satisfied, I have helped my clients reach the best possible outcome of any business deal. In addition to my previous work experience, I have also attended several educational courses in the areas of business valuation and commercial real estate.
I pride myself on helping my clients through the entire business sales process, from the initial valuation to finding a new commercial space to call home if necessary, to marketing a new business venture. My clients rely on me as a trusted resource when they are buying and selling business in the Las Vegas area. Though I have had a successful career for many years, I have found that being a business broker is the most rewarding field which I've ever been associated because I am able to be an active part of helping others take control of their lives and pursue their business dreams.
Business Broker Permit Number : 6674